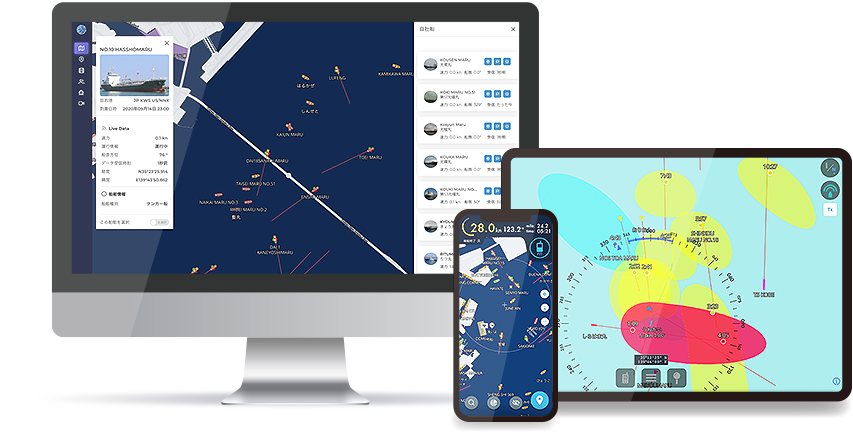 Feature
01

RADAR MODE

Aisea App's Radar mode displays the movement of vessels in the vicinity equipped with AIS or using the App on a scalable chart. When it detects a risk of collision, the App will warn you minutes ahead. Aisea brings you peace of mind on the sea.

02

MAP EDITOR AND REPORTING TOOL

Users can report dangerous floating objects from Aisea App, and Map Editors with business accounts can set various areas that require the nearby sailors' attention. Those reported markers may be public and visible on the chart for others or private and hidden.

03

VOYAGE PLAYBACK

Playback the past voyages on the web anytime with videos and other voyage data since Aisea automatically saves them as your vessels navigate. These playbacks help investigate in case of accidents and are useful for optimizing navigation courses.

04

FLEET MANAGEMENT

The Fleet Management interface is available for affordable Business accounts, letting you keep tabs on your fleet, clues, operators, and anyone you need to communicate for your everyday tasks. You and your operators can access the interface from your PC, smart device from anywhere anytime.

05

VESSEL TRACKING

Aisea monitors vessel locations through Aisea App and AIS stations on the shore and ships. Vessels will be appropriately represented by vessel-shaped icons in scale rather than dots or triangles so that you can grasp the situation intuitively.

06

IN APP PUSH-TO-TALK

Communicate with nearby users without radio equipment. UX is carefully designed to resemble the Marine VHF radio with plenty of guidance, so the learning curve will be shallow for everyone. Business users can talk within their business or projects.
Get started with Aisea today
Fleet management
in your hands

For business and
experienced captains

Peace of mind
while sailing

For all captains and
boat operators